Extended-Stay Segment Gets Nod of Approval from Brand Executives
Excerpt from CoStar
Hotel brand executives spoke about their strategies on new construction versus conversions amid rising costs and supply-chain issues, as well as the budding extended-stay segment during a panel at the Hunter Hotel Investment Conference.
Hotel brand executives are bullish on the present and future of the extended-stay segment, but have divergent opinions on the decision to invest in conversions or new construction while costs rise and supply-chain issues extend timelines for openings.
Noah Silverman, global development officer, U.S. and Canada, Marriott International, said at the "Brands Tipping the Scale" panel at the 2022 Hunter Hotel Investment Conference that he can understand the strategy behind new construction since those hotels will likely be ready to open when the recovery starts. But he warns that the situation has to be ideal.
"I'm absolutely a believer that you can go against the grain a bit, but it takes some good fortune and stars aligning to be able to make that happen in a way that delivers those returns at the end of the day," Silverman said.
Conversions Versus New Construction
Due to a decline in labor and the supply chain drying up, brand executives have been faced with a decision when it comes to new projects: convert existing hotels or build new ones. The opinion among the panel was anything but unanimous.
Jim Tierney, senior vice president of real estate and development at Hyatt Hotels Corp., said the company primarily focuses on new construction and will continue to in the future. Despite factors such as market recovery, high construction costs and a tough lending environment, Tierney said he's seen the pipeline pick back up a bit and hopes it will fully recover to pre-pandemic levels by 2024.
Wyndham Hotels & Resorts Executive Vice President and Chief Development Officer Chip Ohlsson said the company was initially planning on focusing on conversions during the pandemic, but its new-construction pipeline grew more than it ever had in 2021. A huge spike in leisure business caught the interest of hotel owners and spurred Wyndham's pivot, he said.
The company launched its new economy extended-stay brand, currently titled "Project ECHO," on March 22. Every hotel under this brand will be new-construction, with plans of opening the first one in 2023.
Although Wyndham has committed to new construction, Ohlsson acknowledged that there are some major difficulties in building from scratch today, with construction costs and delayed materials among the key factors. Ohlsson said he's willing to pay more to get the product in place as quickly as possible.
"The importance of our brand is really paramount right now because construction starts are tough, procurement is tough. We've been working with a couple of different companies and we flat out said, 'We don't care [about] the costs right now. We care [if] you can deliver on that cost.'" Ohlsson said.
High construction costs and supply-chain issues have been enough to deter some companies, such as Marriott, from shifting its focus to new construction, Silverman said. Uncertain timetables and project costs have Marriott targeting its "robust" conversion pipeline right now.
Click here to read complete article at CoStar.
Source: https://www.hotelnewsresource.com/article120336.html
Photos Source: Wyndham Project ECHO prototype, https://www.hotelnewsresource.com/article120336.html
What does that mean for your business?
It means that your chances to increase sales are bigger than ever before. With our data you will be able to reach out to the complete market of hotels in your region and identify hot leads of the hotel industry. All data you need for the approach is available and most importantly is its exactness and accuracy. Many filters and selections to adapt your needs and to easily filter your exact target group.
1,050,000 Hotels and 1,700,000 Hospitality Decision Makers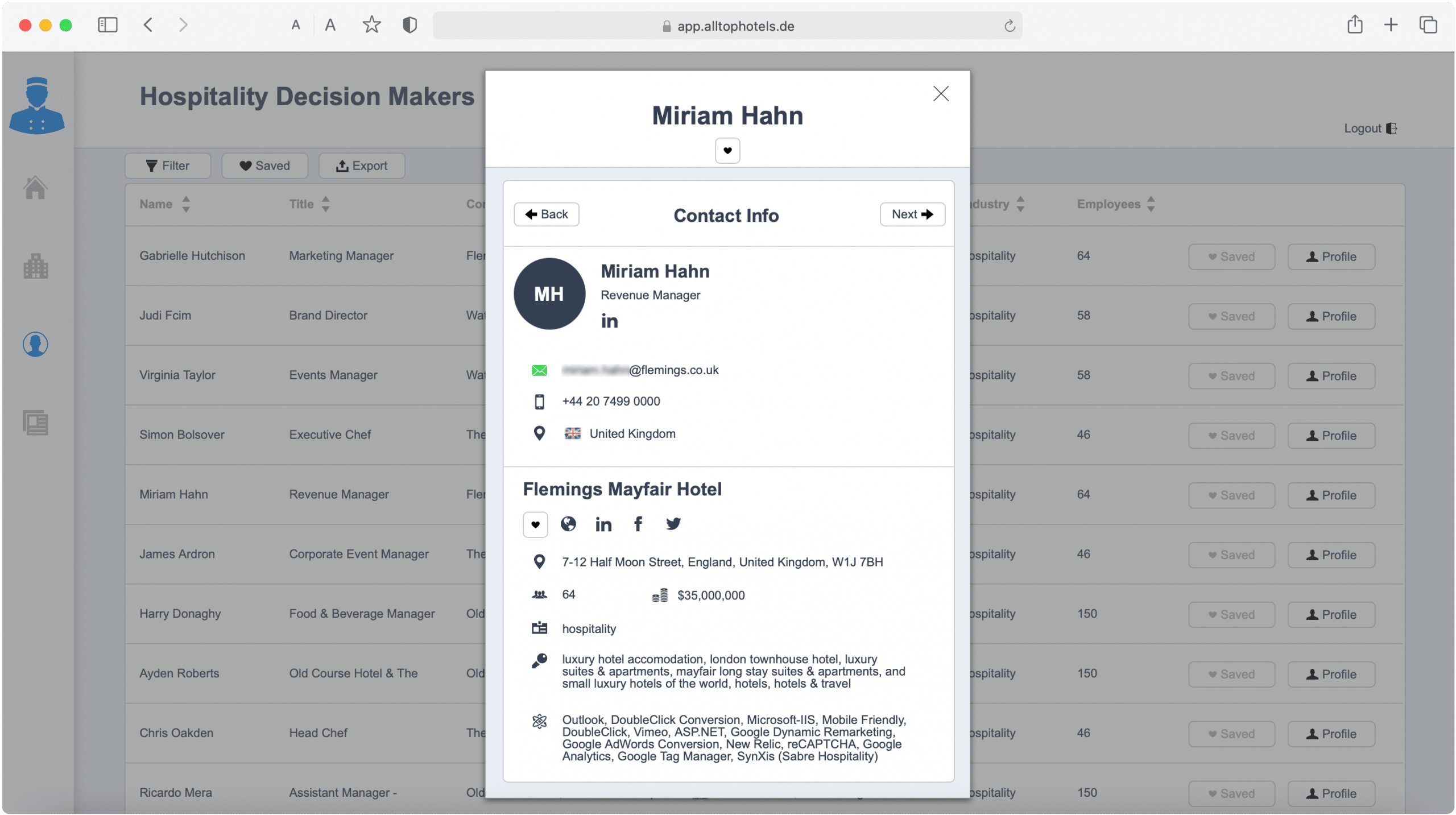 Delivering data is a profession we love
Whatever your target group in the hotels industry is, our data experts can select it for you. Contact us on +49 (0) 2921 5993684 or info@alltophotels.com. We are always here to answer your questions!