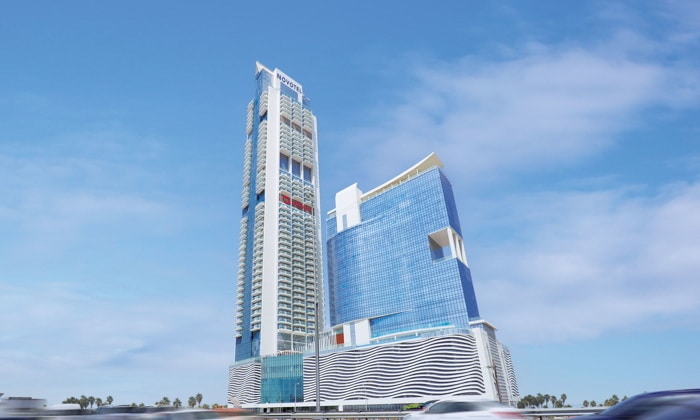 Dubai Ranks No.1 Globally in Hotel Occupancy with 82% in Q1 2022
Dubai welcomed 3.97 million international overnight visitors between January and March 2022, up from 1.27 million visitors for the corresponding period last year, representing a massive 214 per cent YoY visitation growth that places the city firmly on track for a momentous year while reaffirming Dubai's position as the first-choice destination for global travellers. Dubai also ranked No.1 globally in hotel occupancy in the first quarter of 2022, with 82%.
His Highness Sheikh Hamdan bin Mohammed bin Rashid Al Maktoum, Crown Prince of Dubai and Chairman of The Executive Council of Dubai, said: "Dubai's ability to surpass other major global cities in key tourism indicators demonstrates the success of the far-reaching vision of His Highness Sheikh Mohammed bin Rashid Al Maktoum, Vice President and Prime Minister of UAE and Ruler of Dubai, to create a hub for business, investment, entrepreneurship and tourism that rivals the world's best. The strength of His Highness's vision and his steadfast determination to make it a reality have enabled Dubai to overcome the most complex global challenges, including the repercussions of the recent worldwide health crisis, to create a destination that offers rich value for travellers whether they are visiting for leisure or business."
"The exceptional number of visitors in the first three months of the year is a testament to the fact that Dubai is at the forefront of global tourism recovery. These results attest to the emirate's ability to develop a compelling new value proposition in a changing global environment and create innovative new offerings that meet the needs and preferences of the most discerning global travellers. In addition, the vast global diversity of its visitors reflects Dubai's appeal as a destination that cuts across nationalities, regions and continents, and its growing status as a city that bridges global markets and cultures," His Highness added.
According to the latest data released by Dubai's Department of Economy and Tourism (DET) at the ongoing Arabian Travel Market (ATM) in Dubai, the first-quarter of international visitation reflected the best Q1 performance since the global pandemic, creating a clear pathway for the city to progress towards its coveted goal of becoming the world's most visited destination.
March 2022 was a particularly exceptional month for post-pandemic tourism arrivals, as the city welcomed 1.78 million international visitors, an 11 per cent increase over pre-pandemic visitation. The city welcomed 1.61 million overnight visitors in March 2019. Dubai's impressive Q1 2022 results also include a stellar performance by hotels that saw significant growth across key hospitality metrics.
His Excellency Helal Saeed Almarri, Director General, Dubai's Department of Economy and Tourism (DET), commented: "Spearheaded by the visionary leadership and guidance of His Highness Sheikh Mohammed bin Rashid Al Maktoum, Vice President and Prime Minister of UAE and Ruler of Dubai, the exceptional performance in Q1 2022 cements Dubai's position as the destination of choice for international travellers and lays a solid groundwork for the city to deliver sustainable growth. The hugely successful Expo 2020 Dubai, alongside a compelling portfolio of leisure and business events in the first three months of this year, has firmly placed the city on the world stage, while reinforcing Dubai's position as a global economy and tourism hub.
"Since leading global tourism recovery with the reopening of the city to international travellers in July 2020, Dubai has only gone from strength to strength, building on the momentum year on year by carefully calibrating a multi-pronged approach with the support of our valued ecosystem of stakeholders and partners to ensure the city remains open, safe and accessible. With our result-oriented strategy becoming a role model for recovery, we are delighted to welcome the world as it yearns to be a part of Dubai's successful tourism journey.
"While these critical metrics of Q1 2022 allow us to benchmark our progress, we will seek to broaden Dubai's global appeal to new and diversified market segments, and focus on encouraging greater length of stay and repeat visitation. And as we move forward through 2022, we will also continually strive to achieve Dubai's vision to become the most sought-after travel destination and the best city in the world to live in and work," HE Helal Almarri added.
Dubai's reputation as a global gastronomy hub was further bolstered by the announcement of the launch of Michelin Guide Dubai in June and the arrival of the renowned fine dining food critique brand Gault&Millau. Furthermore, 16 of Dubai's restaurants were recognised in the inaugural edition of Middle East & North Africa's 50 Best Restaurants in February 2022. Dubai is home to more than 12,000 restaurants and cafes that serve food and beverage drawn from the cultures of over 200 nationalities residing in the city.
Dubai remains committed to maintaining its position as one of the safest destinations in the world, with the UAE being one of the most vaccinated nations with more than 97 per cent of the population vaccinated and achieving No.3 position globally in Bloomberg's Covid Resilience Ranking. 
Source: https://www.hotelnewsresource.com/article120790.html
Photos Source: Novotel and Adagio Hotels in Dubai's Jumeirah Village Triangle, Hotel News Resource
What does that mean for your business?
It means that your chances to increase sales are bigger than ever before. With our data you will be able to reach out to the complete market of hotels in your region and identify hot leads of the hotel industry. All data you need for the approach is available and most importantly is its exactness and accuracy. Many filters and selections to adapt your needs and to easily filter your exact target group.
1,050,000 Hotels and 1,700,000 Hospitality Decision Makers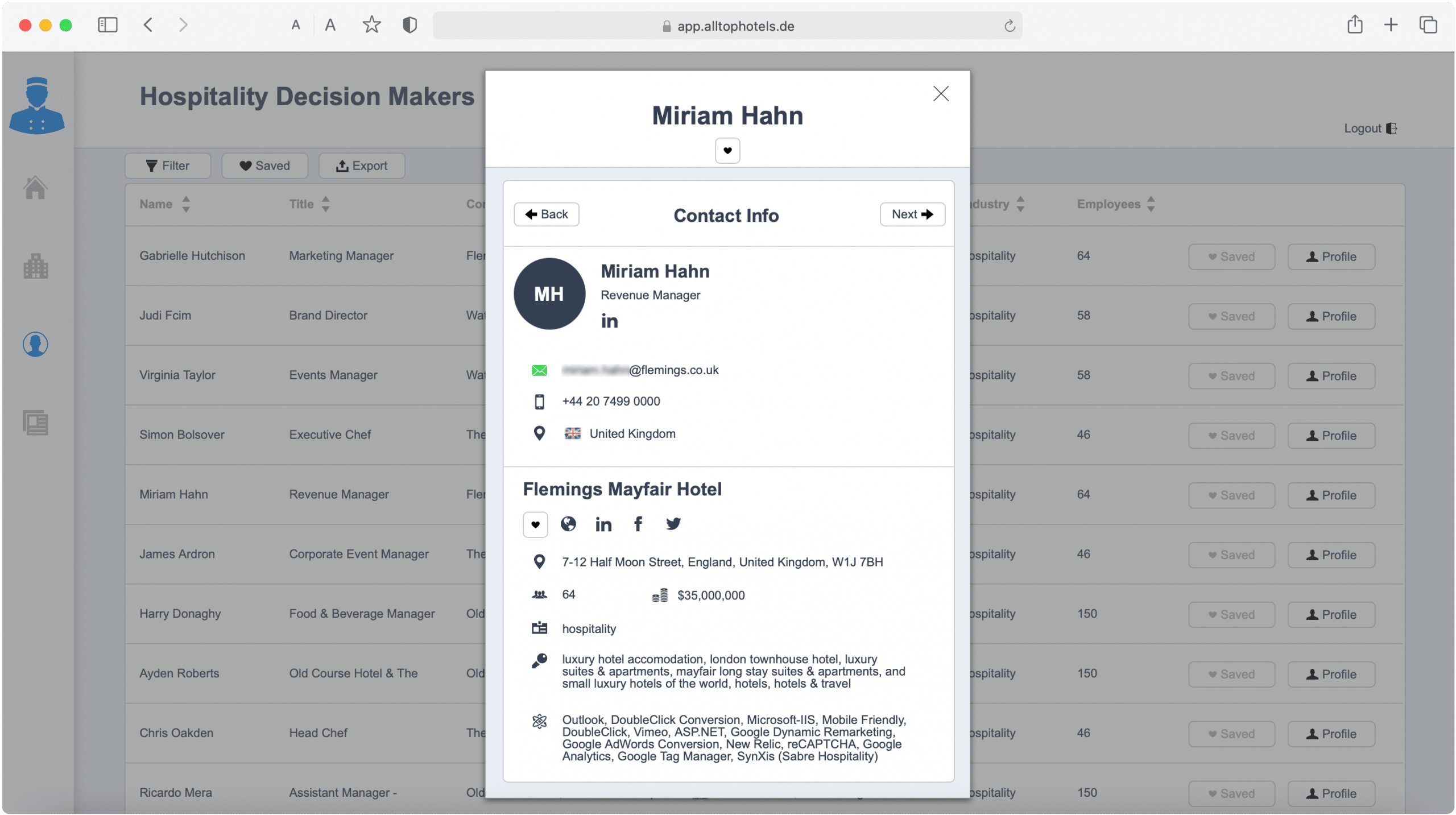 Delivering data is a profession we love
Whatever your target group in the hotels industry is, our data experts can select it for you. Contact us on +49 (0) 2921 5993684 or info@alltophotels.com. We are always here to answer your questions!