W Al Marjan Island Hotel Announced for 2027
Marjan, the master developer of freehold properties in Ras Al Khaimah, today announced the launch of a W Hotel on Al Marjan Island on the back of a collaboration between Marriott International, Inc., and Dalands Holding.
Slated for a grand opening early 2027, W Al Marjan Island is poised to achieve a dual distinction, not only as Marriott International's second hospitality venture on the island, but also as W Hotel's first property in Ras Al Khaimah, bringing the brand's bold design, outstanding service and always-on programming to the northern emirate.
Destined to be located on Marjan's flagship archipelago island, set against the picturesque backdrop of the Arabian Peninsula, and enclosed by the Yanas and Jais Mountains, the hotel will further elevate the appeal of this thriving leisure destination to globetrotters.
Featuring an inventory of 300 hotel rooms and suites with sweeping sea views, this magnificent property is anticipated to include signature spaces such as the Living Room, WET deck, W Lounge, AWAY Spa, and FIT fitness centre along with three restaurants and retail spaces.
Abdulla Al Abdouli, Chief Executive Officer, Marjan, said: "As Ras Al Khaimah rightfully solidifies its position on the global tourism landscape, we take pride in our significant contribution to enhancing its credibility and attractiveness among international investors. This commitment has led to a myriad of prestigious projects, as exemplified by the launch of W Al Marjan Island."
"We are excited to work with Dalands Holding to bring W's invigorating energy and dynamic design to Al Marjan Island," said Saahil Lalit, Vice President – Development, Middle East, Marriott International. "Ras Al Khaimah continues to be a sought-after leisure destination attracting global travellers to its idyllic beaches and attractions."
Saurabh Gupta, CEO, Dalands Holding, said: "We believe this one-of-a-kind development will be immensely popular for its iconic design, luxurious accommodation and trendy culinary options. Like the other luxury hotels in our portfolio, we are developing W Al Marjan Island around the perceived needs of our future guests by curating exceptional offerings and unforgettable experiences."
Endowed with white sandy beaches stretching over 7.8 km and a 23 km waterfront, an array of activities, and water sports, Al Marjan Island is reimagining luxurious waterfront living in Ras Al Khaimah.
Source: https://www.hotelnewsresource.com/article127930.html
Photos Source: Rendering of the W Al Marjan Island hotel, Hotel News Resource
What does that mean for your business?
It means that your chances to increase sales are bigger than ever before. With our data you will be able to reach out to the complete market of hotels in your region and identify hot leads of the hotel industry. All data you need for the approach is available and most importantly is its exactness and accuracy. Many filters and selections to adapt your needs and to easily filter your exact target group.
1,300,000 Hotels and 2,500,000 Hospitality Decision Makers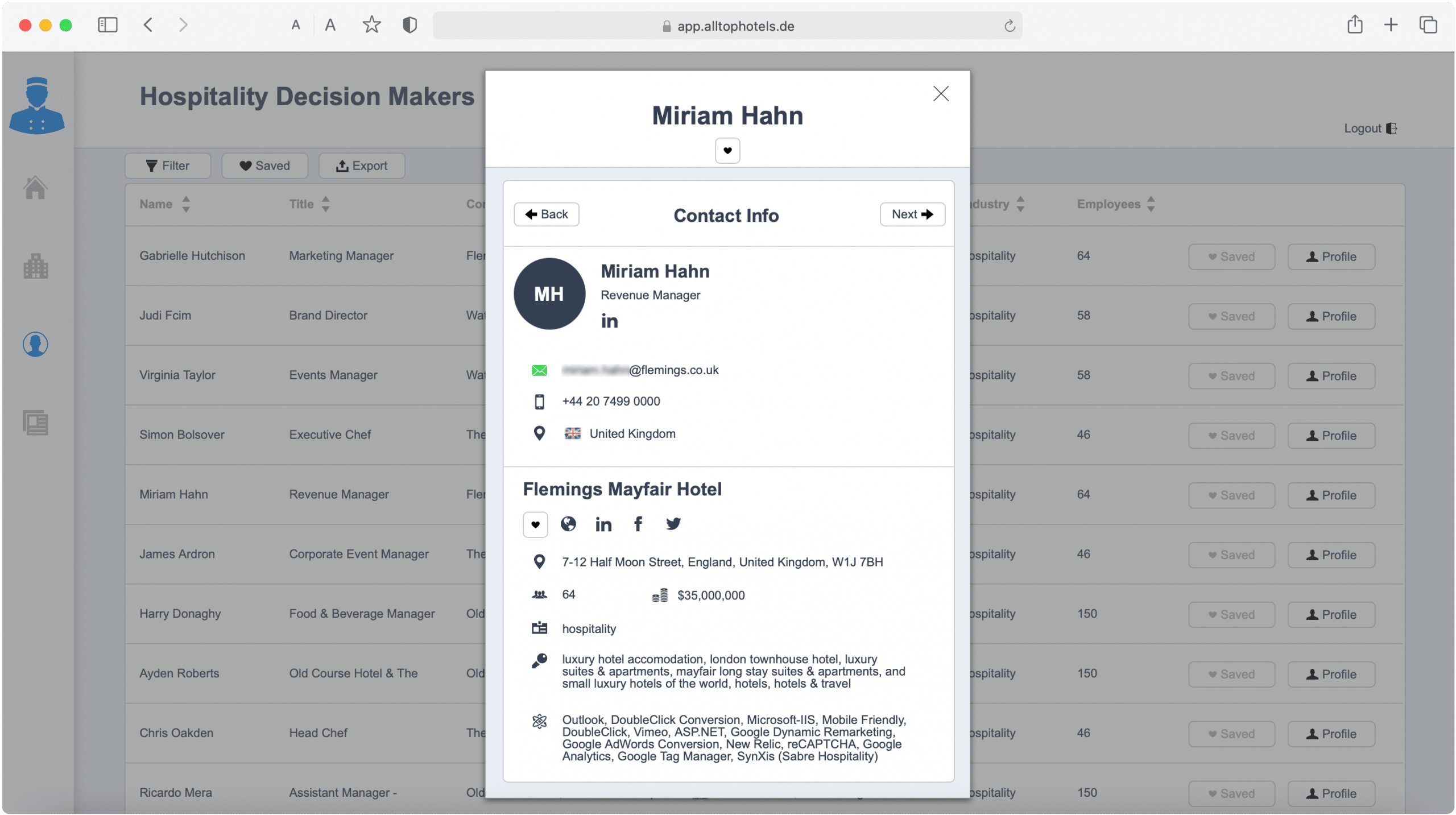 Delivering data is a profession we love
Whatever your target group in the hotels industry is, our data experts can select it for you. Contact us on +49 (0) 2921 5993684 or info@alltophotels.com. We are always here to answer your questions!