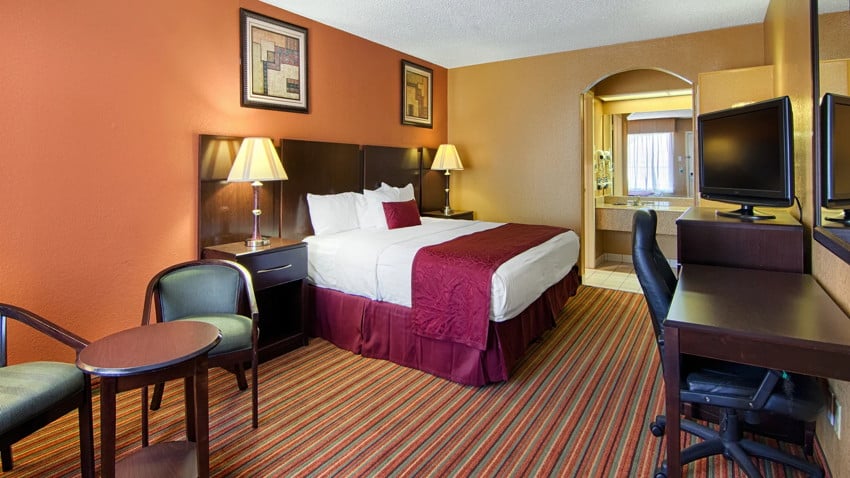 SureStay Hotel by Best Western Mt. Pleasant Opens in Texas
The SureStay Hotel by Best Western Mt. Pleasant has opened its doors in Mt. Pleasant, Texas.
Located at 102 East Burton Rd. in Mt. Pleasant, the hotel features 52 well-appointed guest rooms, 12 of which are suites, complete with flat-screen televisions, microwaves and mini fridges. The SureStay Hotel by Best Western Mt. Pleasant also offers an outdoor pool; 24-hour fitness center; business center with complimentary printing, scanning and faxing; complimentary breakfast and free wireless internet – providing guests with the superior comfort and utmost value they want out of their stay.
"We're thrilled to welcome the SureStay Hotel by Best Western Mt. Pleasant to the SureStay brand, the ideal choice for those who like to travel simply and casually," said Rob Mentnech, Managing Director of SureStay Hotel Group. "Guests will appreciate having all the necessities for a comfortable stay – including a complimentary breakfast each day – and the warm service of the hotel's caring team."
The SureStay Hotel by Best Western Mt. Pleasant is centrally located in the beautiful northeast region of Texas. Guests can enjoy fishing in the four lakes that are within 20 minutes of Mount Pleasant, often called the "Bass Capital of Texas." The hotel is within walking distance to Titus Regional Medical Center, minutes from the charming downtown area and a couple of miles from Big Tex Trailers, Priefert Manufacturing and Pilgrim's Pride. Nearby dining options include an Applebee's and the family-owned Mardi Gras Seafood Restaurant, where you can experience authentic Cajun food, seafood and steaks.
"We're excited for guests to experience the comfort of our hotel and exceptional service from our team while they spend time in Mt. Pleasant," said Shan Poudel, General Manager of the SureStay Hotel by Best Western Mt. Pleasant. "Our hotel offers great value with the quality extras that travelers expect, all at an affordable price."
Source: https://www.hotelnewsresource.com/article122756.html
Photos Source: Guestroom at the SureStay Hotel by Best Western Mt. Pleasant, Hotel News Resource
What does that mean for your business?
It means that your chances to increase sales are bigger than ever before. With our data you will be able to reach out to the complete market of hotels in your region and identify hot leads of the hotel industry. All data you need for the approach is available and most importantly is its exactness and accuracy. Many filters and selections to adapt your needs and to easily filter your exact target group.
1,050,000 Hotels and 1,700,000 Hospitality Decision Makers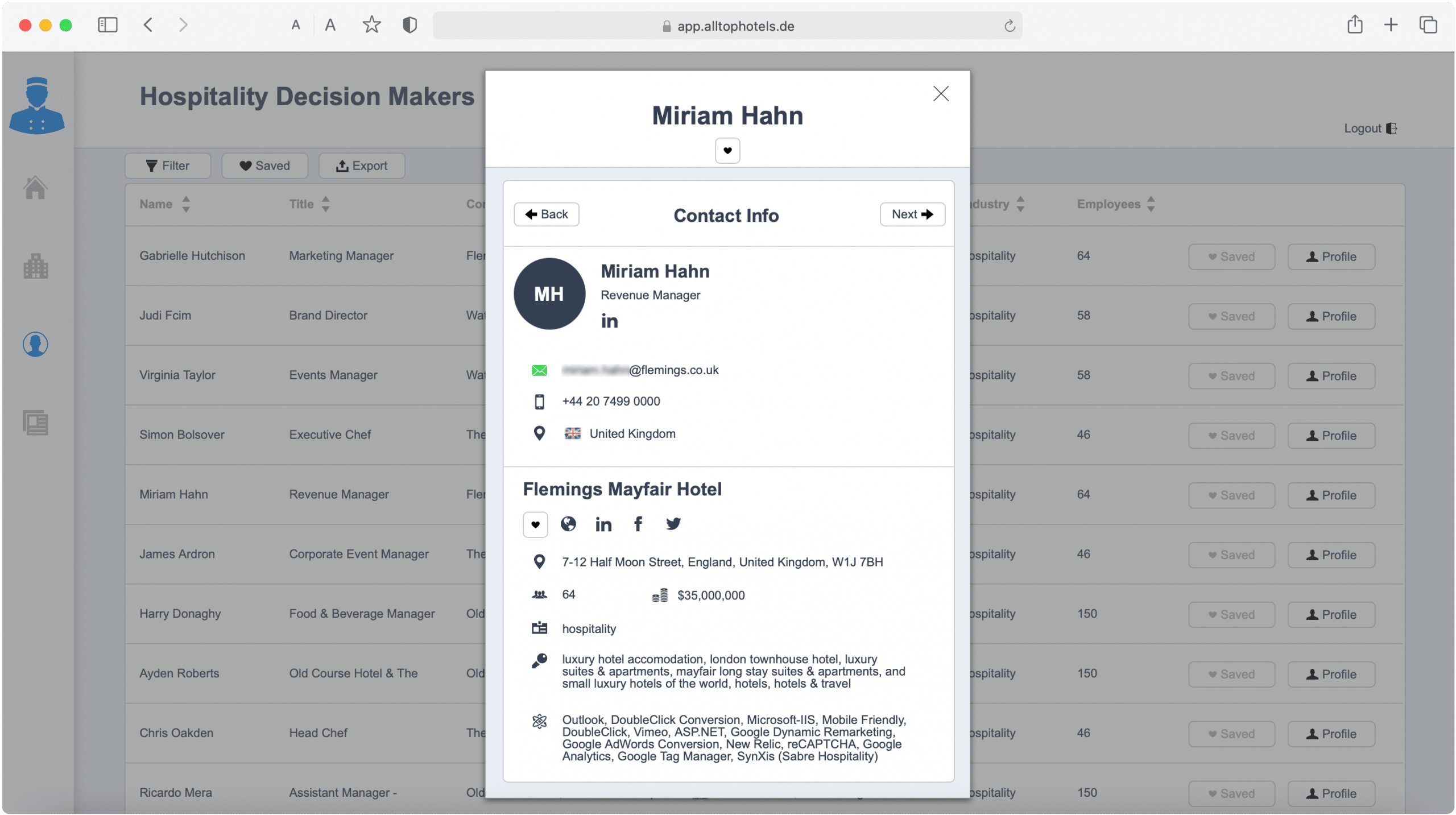 Delivering data is a profession we love
Whatever your target group in the hotels industry is, our data experts can select it for you. Contact us on +49 (0) 2921 5993684 or info@alltophotels.com. We are always here to answer your questions!