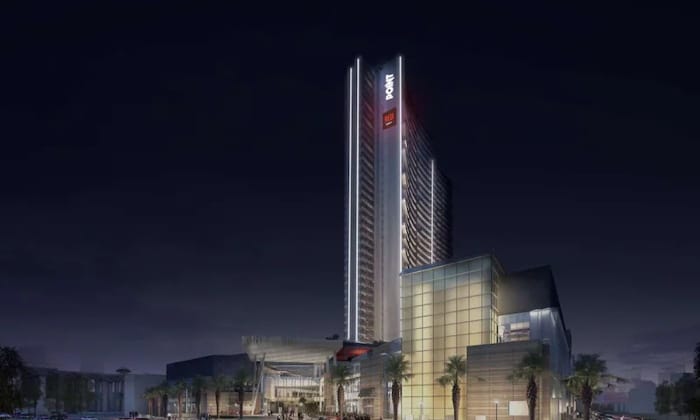 Radisson Hotel Group to Add 10 Hotels in Turkey During 2022
Radisson Hotel Group is accelerating its development pipeline targets in Turkey to reach 50 hotels by 2023 instead of 2025. In 2022, the Group plans to grow its presence in the country with 10 additional hotels and to introduce two new brands, Radisson Individuals and Radisson RED, to the Turkish market. The Group is also allocating additional resources with the expansion of its local support team to drive further growth and reinforce its close relationship with its owners and partners.
 
In 2021, Radisson Hotel Group announced the goal to reach 50 hotels in Turkey by 2025. In that year alone, the Group signed six new hotels and opened new properties in key locations, including Bodrum, Mount Erciyes, and İzmir Aliaga. Since the start of 2022, the Group has confirmed 40 hotels and is on track to reach its target of 50 hotels by the end of 2023, supported by the launch of Radisson Individuals and Radisson RED in Turkey, and the expansion of Radisson Blu, the largest upper upscale brand in Europe.  
 
Radisson Individuals is a key brand to support the Group's growth locally as it appeals to independent hotels which represent over 75% of the existing hotel supply across the country. Radisson Hotel Group will open its first Radisson Individuals property in Turkey, Royan Hotel Hagia Sophia Istanbul, a member of Radisson Individuals this month. Located in the heart of the historic peninsula within walking distance of many attractions, including the Hagia Sophia, the Topkapı Palace, the Blue Mosque, and the Grand Bazaar, the hotel will offer 48 comfortable and elegant rooms and suites and two restaurants with views on the Bosphorus. The Group has also secured five new projects located in Assos, Gure, Yalova and Eskisehir which will be Radisson Individuals properties and are all scheduled to open within six to eighteen months.
 
Radisson Hotel Group will continue cementing its position as one of the leading operators in Istanbul with almost 20 hotels in operation and under development with the opening of two new properties. In addition to the opening of Royan Hotel Hagia Sophia Istanbul, a member of Radisson Individuals, Radisson Hotel Group will welcome Radisson Hotel Istanbul Harbiye to its portfolio in the coming weeks.  A stone's-throw away from the lively Taksim district, known as the city's center for cultural, arts, and entertainment, the hotel will feature 90 comfortable guest rooms and be within walking distance of the city's popular historic sights and public transport.
 
In line with increased demand for leisure travel, Radisson Hotel Group will also expand its footprint in Izmir with the opening of new Radisson Blu and Radisson RED hotels. Radisson Blu Hotel, İzmir Bornova will offer 220 guest rooms and Radisson RED Izmir Point Bornova will represent the introduction of the Radisson RED brand with 106 guest rooms aligned with the brand's DNA of fashion, art, and music.
"We expect 2022 to be a record year of growth globally, and aim to reach 50 hotels in operation and under development in Turkey by the end of 2023. The recent launch of Radisson Individuals and Radisson RED in the country creates more possibilities to our guests and owners. We remain strongly committed to the country's future tourism potential and are allocating further resources to our local teams with the addition of people within our commercial and procurement teams, as well as a new role to support our owners locally" says Elie Younes, Executive Vice President & Global Chief Development Officer.  
 
"Turkey is a key focus market, and the recent growth acceleration demonstrates the strength and relevance of all Radisson Hotel Group brands across the country. The introduction of Radisson Individuals has demonstrated a rapid success as a conversion friendly brand in a country led by independent hotels. The creation of a local role in Turkey will further support our proximity to all our existing and future partners but also demonstrates our commitment to unlock more opportunities and a clear focus on local expansion plans," says Ramsay Rankoussi, Vice President, Development for Africa & Turkey at Radisson Hotel Group.
Source: https://www.hotelnewsresource.com/article120369.html
Photos Source: Rendering of the Radisson RED Hotel Izmir Point Bornova, https://www.hotelnewsresource.com/article120369.html
What does that mean for your business?
It means that your chances to increase sales are bigger than ever before. With our data you will be able to reach out to the complete market of hotels in your region and identify hot leads of the hotel industry. All data you need for the approach is available and most importantly is its exactness and accuracy. Many filters and selections to adapt your needs and to easily filter your exact target group.
1,050,000 Hotels and 1,700,000 Hospitality Decision Makers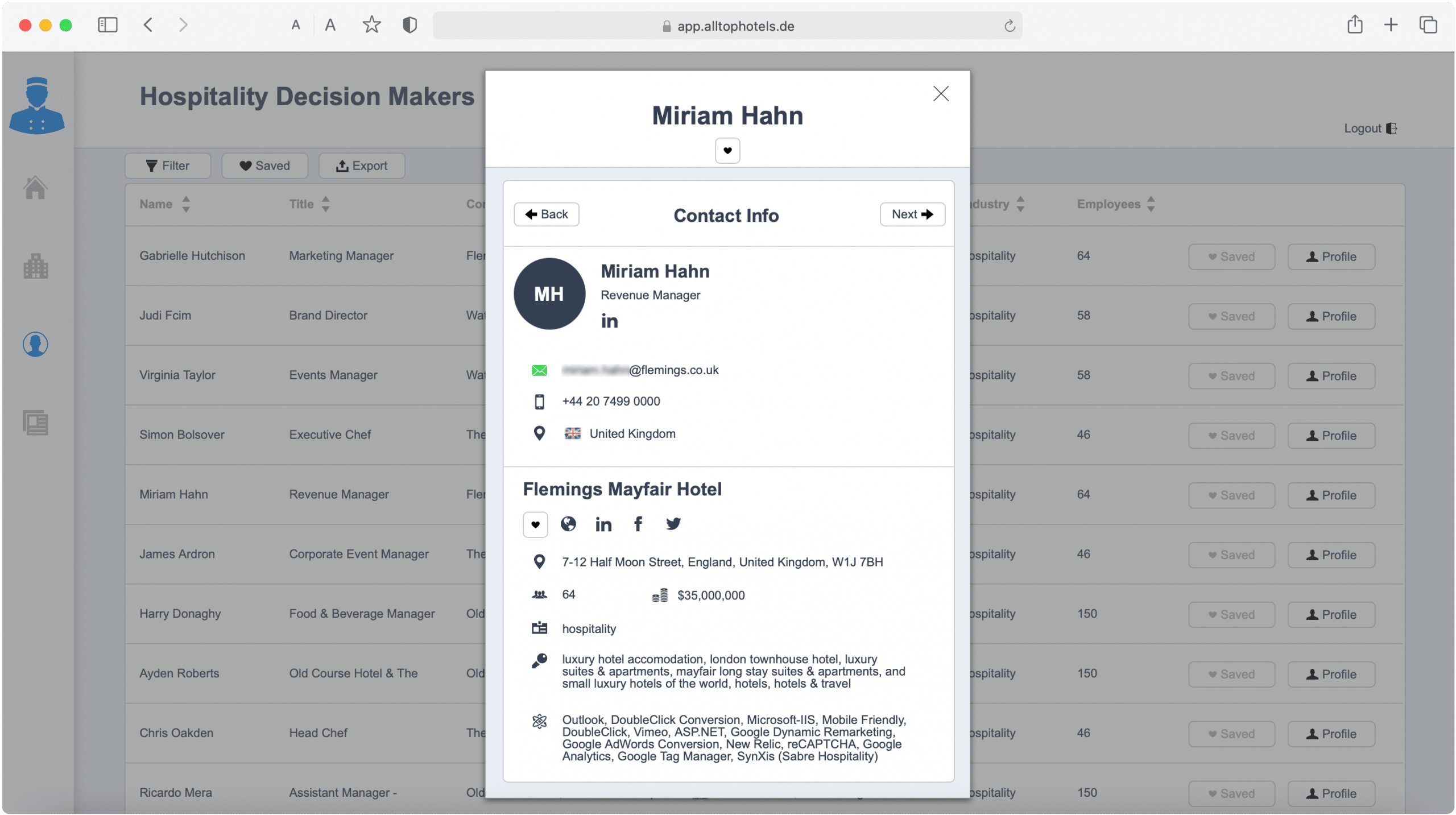 Delivering data is a profession we love
Whatever your target group in the hotels industry is, our data experts can select it for you. Contact us on +49 (0) 2921 5993684 or info@alltophotels.com. We are always here to answer your questions!