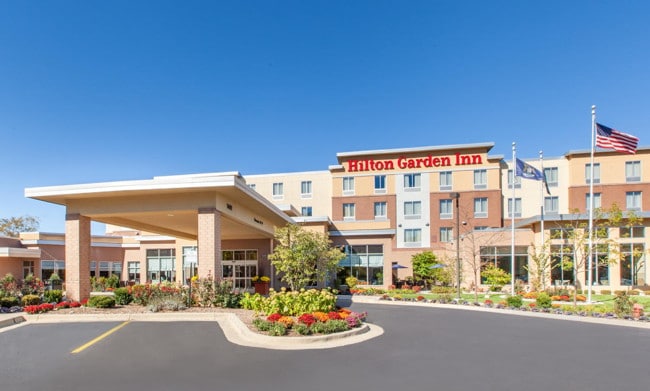 Hilton Garden Inn and TownePlace Suites in Ann Arbor, Michigan Sold
Chicago-based hotel investment and management company, Arbor Lodging Partners, announced its latest acquisition and first expansion into the Ann Arbor market with a 2-hotel portfolio consisting of the Hilton Garden Inn Ann Arbor and the TownePlace Suites by Marriott Ann Arbor.
Located near the University of Michigan, one of the leading universities in the country and home to nearly 48,000 undergraduate and graduate students, the 130-room Hilton Garden Inn Ann Arbor and 97-room TownePlace Suites by Marriott Ann Arbor are perfectly situated for the multiple demand drivers in Ann Arbor. The hotels will play host to travelers visiting the various top-ranked schools and programs at the university, including fans attending athletic events at the largest stadium in North America, Michigan Stadium (the "Big House"), Crisler Center, Yost Arena, and various other venues. The hotels will also welcome both corporate and leisure travel coming into town. In addition to the university, Ann Arbor boasts a strong medical base driven by the University of Michigan Hospital System and is home to a diverse and growing collection of manufacturing, automotive, technology, and life sciences companies. Consistently ranked among the top college towns in the country, Ann Arbor is also regularly identified as one of the most livable towns in the country due to its various educational, cultural, and civic amenities.
"We are thrilled to be joining one of the country's top college towns," said Vamsi Bonthala, Chief Executive Officer of Arbor Lodging Partners. "As a Michigan grad, as is my co-founder, Sheenal Patel, this acquisition is especially gratifying and we look forward to 'coming home' and rejoining this incredible community."
Centrally located in Ann Arbor and near the University of Michigan's main campus, the Hilton Garden Inn Ann Arbor will undergo a comprehensive renovation that will touch on all components of the hotel, and the TownePlace Suites by Marriott Ann Arbor, which was recently renovated, will undergo some light work to ensure future guests experience the best accommodations during their travels. Throughout the calendar year and beyond, Arbor will continue these investment expansion efforts in fast growing markets, with more announcements to be made soon. Most recently, Arbor acquired the AC Hotel in another emerging market, Phoenix, and was honored with the prestigious Best Renovation Award during the Hyatt Americas Owners Conference back in October for their work on the Hyatt Place Dallas/Arlington Hotel.
Arbor Lodging's fully integrated hotel investment and management platform now owns and operates over 37 hotels throughout the United States. The portfolio consists of a range of hotels under brands such as Curio Collection by Hilton, Marriott Hotels & Resorts, Courtyard by Marriott, Hilton Garden Inn, Residence Inn, Homewood Suites, AC Hotels, and more.
Source: https://www.hotelnewsresource.com/article120515.html
Photos Source: Hilton Garden Inn Ann Arbor, Hotel News Resource
What does that mean for your business?
It means that your chances to increase sales are bigger than ever before. With our data you will be able to reach out to the complete market of hotels in your region and identify hot leads of the hotel industry. All data you need for the approach is available and most importantly is its exactness and accuracy. Many filters and selections to adapt your needs and to easily filter your exact target group.
1,050,000 Hotels and 1,700,000 Hospitality Decision Makers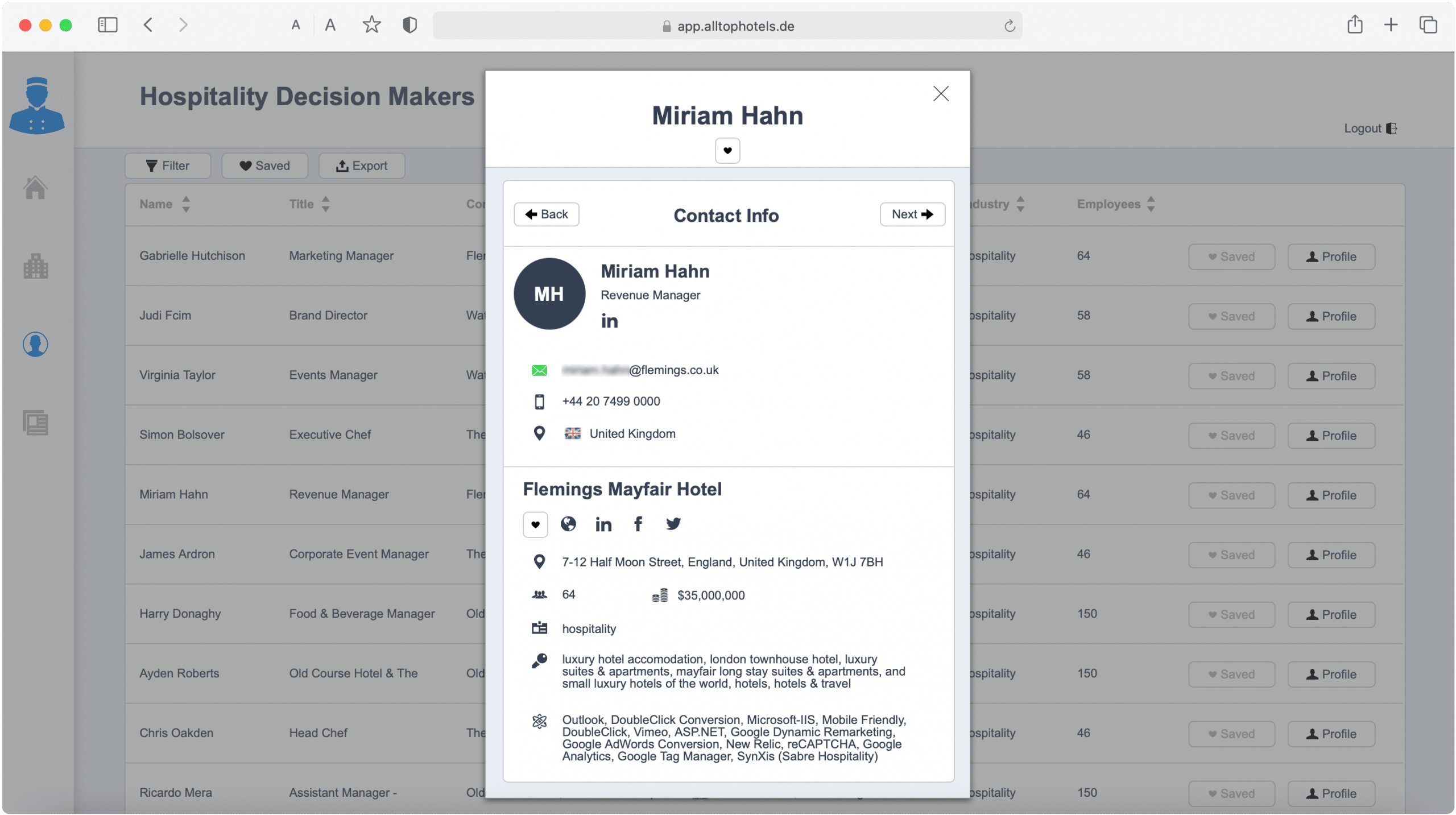 Delivering data is a profession we love
Whatever your target group in the hotels industry is, our data experts can select it for you. Contact us on +49 (0) 2921 5993684 or info@alltophotels.com. We are always here to answer your questions!