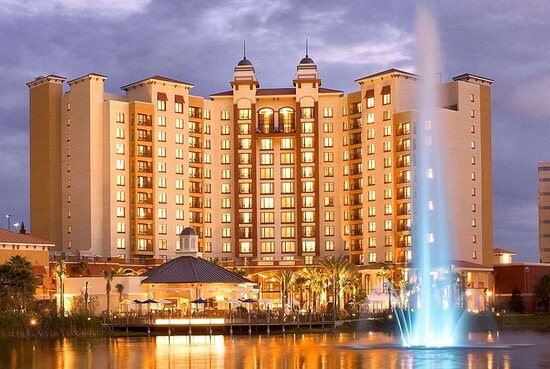 400 Room Wyndham Grand Orlando Bonnet Creek Hotel Sold
Tishman Realty and Cross Lake Partners announced they have acquired the Wyndham Grand Orlando Bonnet Creek, a 400-room upper upscale hotel located at 14651 Chelonia Parkway in Orlando, Florida.  The seller of the hotel was Wyndham Hotels & Resorts (NYSE: WH). HEI Hotels & Resorts, one of the top hospitality management companies in the U.S. with over 85 hotels under management, will assume property management of the hotel which was previously managed by the seller.
Built in 2011, the 14-story full-service hotel consists of 400 guestrooms, 50,000sf of event space, a resort spa, a fitness center, and multiple food and beverage outlets.  The hotel is situated in Bonnet Creek, a private development of four hotels bordered by Walt Disney World on three sides.  The hotel is located within two miles of Disney's Hollywood Studies, Epcot, and the Disney Springs entertainment and retail emporium and in close proximity to the other major theme parks including Disney's Magic Kingdom and Universal Studios.
The hotel is well positioned to benefit from the Orlando market's ongoing recovery from the pandemic and significant investment in the tourism industry.  The Orlando hotel market has started to see a strong rebound in leisure demand post pandemic.  Recently opened and planned expansions to the theme parks are expected to drive growth in park attendance for the next several years.  At the same time, Orlando has made substantial investments in infrastructure such as the Orlando International Airport, the highways, and passenger rail to accommodate significant growth in the area's capacity for leisure, business and convention visitors.  The return of events and conferences to the Orlando market will also benefit this property as its flexible meeting space can accommodate a wide range of group sizes.
"Tishman Realty has been investing in the Orlando market for over 40 years.  The acquisition of the Wyndham Grand Orlando Bonnet Creek brings our hotel room count in the Orlando market to more than 4,100 keys.  The property's institutional quality, location, product and size fits perfectly in between our larger, convention center hotels and our smaller limited-service hotels in the market," stated David Rothenberg, President of Tishman Realty. "We have experienced first-hand the resiliency of the Orlando market through multiple market cycles, including the COVID-19 Pandemic, and are excited to continue expanding our footprint in the market."
"The acquisition represents Cross Lake's first hotel investment in Orlando since we sold the Ritz Carlton and JW Marriott Grande Lakes several years ago.  This property's institutional quality and strong location at the front door to the theme parks provides a unique opportunity to benefit from the nascent rebound in demand as the world recovers from the pandemic," stated Jon Shumaker, Co-Managing Partner for Cross Lake Partners.  "In addition to the market opportunity, we believe there is a unique opportunity to reposition this particular asset to drive operating performance beyond the cyclical recovery."
Jones Lang LaSalle arranged the sale of Wyndham Grand Orlando Bonnet Creek on behalf of the seller Wyndham Hotels & Resorts.
Source: https://www.hotelnewsresource.com/article120570.html
Photos Source: Wyndham Grand Orlando Bonnet Creek, Hotel News Resource
What does that mean for your business?
It means that your chances to increase sales are bigger than ever before. With our data you will be able to reach out to the complete market of hotels in your region and identify hot leads of the hotel industry. All data you need for the approach is available and most importantly is its exactness and accuracy. Many filters and selections to adapt your needs and to easily filter your exact target group.
1,050,000 Hotels and 1,700,000 Hospitality Decision Makers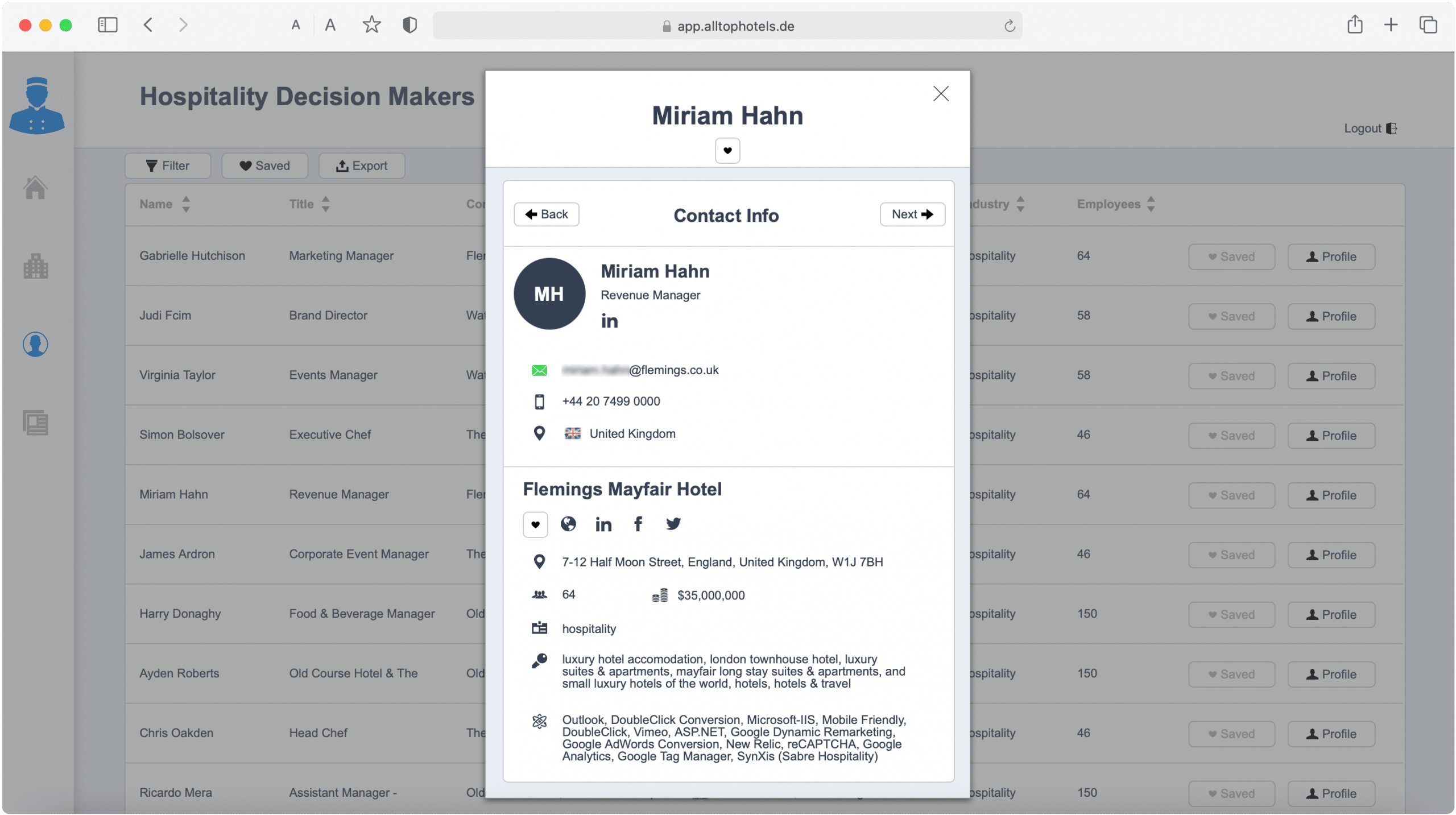 Delivering data is a profession we love
Whatever your target group in the hotels industry is, our data experts can select it for you. Contact us on +49 (0) 2921 5993684 or info@alltophotels.com. We are always here to answer your questions!